Throughout the month of December, I have been participating in an online event called Meet the 2020s. The 2020s is a group of authors who will release debut novels during the upcoming year. The purpose of the Meet the 2020s event is for debut authors to introduce themselves and their novels to readers by posting and answering a specific daily question or prompt. If you're on Twitter, you can follow the hashtag #MeetThe2020s to get a sneak peek at the amazing line up of new books that will be released in the New Year!
I mention this now because, on December 11th, the question posed to the 2020 authors was "What are your favorite holiday traditions."
I'd recently read a newspaper article that encouraged readers to follow their hearts when it comes to tradition. For some people, tradition is the backbone of any holiday celebration and so, without a doubt, if there are childhood traditions that you loved and want to carry with you into adulthood and share with your own children, by all means, do it!
But as you find yourself in the thick of adulting and parenting your own kids, it's also okay to ditch traditions that no longer fit or feel right to you. For example, as a pescatarian, I don't envision ever serving turkey at my house on Thanksgiving or Christmas. On the years that we have hosted Christmas dinner, salmon has been the main dish on the table and, from what I hear, it's actually not all that uncommon for families to serve seafood for the holiday feast. Bottom line: tradition is what you make it and it's okay if what constitutes tradition is redefined over the years.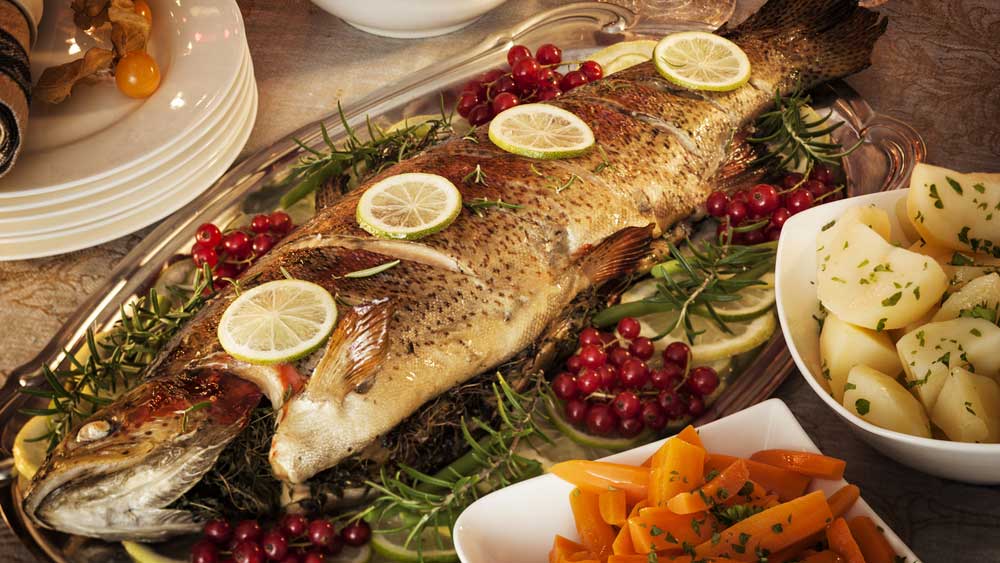 When my daughters were young we enjoyed sprinkling "reindeer food" on the lawn and leaving milk and cookies by the fireplace for Santa. But as a teenager, one of my favorite holiday traditions was the open door policy my parents had on Christmas Eve. From the time I was in high school until a few years after college, my childhood home was open to any friends or family members who wanted to stop in to celebrate the season and share in the holiday cheer.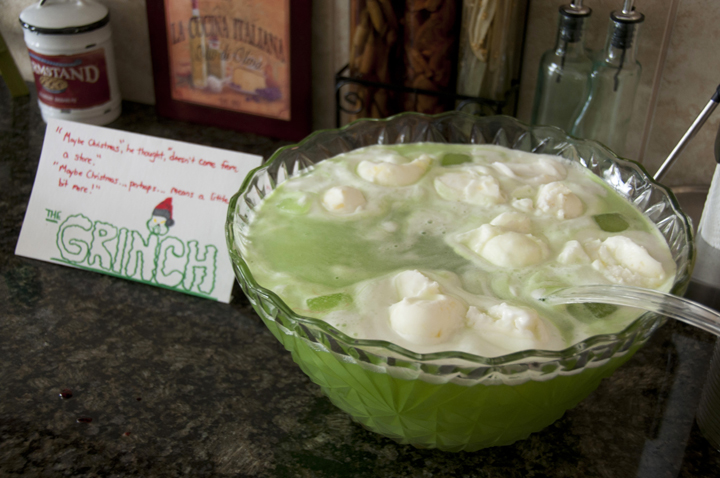 Now that my own children are teenagers, we have tried to reintroduce this tradition but we find that kids today are much more obligated and committed than kids seemed to be in the eighties. By December of my sophomore year of high school, most of my friends could drive, and most of my friends stayed in town for the holidays. And so barring a requisite trek to church for Christmas Eve services, my friends were free to come and go and celebrate on the eve of the holiday. So far that freedom does not seem to be the norm for this generation, but we will keep trying!
There was also a time during childhood that my family switched from having a live tree to purchasing an artificial tree. This was not a change I liked. I missed the fresh pine scent and disliked the fact that the artificial tree lacked any personality, looking exactly the same from year to year. I vowed that I would never have a fake tree and so far have made good on that promise. As such, one of my favorite holiday traditions is gathering my daughters and my dogs and heading to a local tree farm to select and cut down our own tree. While my husband secures the freshly cut and bound tree to the roof of the car, our daughters venture to the barn on the property that doubles as a snack shack to enjoy a cup of hot cocoa. At home, we put on Christmas music and laugh and reminisce as the ornaments are hung on the tree.
On Christmas morning, we light the tree, cue some classical Christmas tunes, and take turns giving and receiving gifts while coffee brews and cinnamon rolls bake in the oven.
Another relatively new and favorite tradition is the Holiday Lights Run. For the past several years a member of our local running club—The Eldersburg Rogue Runners—has hosted this festive event. More than fifty runners alight with headlamps and colorful blinkers, and adorned with Santa hats and jingling bells descend on this house bearing food and drinks. After taking a group photo, runners set off on either a 5K or 4.5-mile loop around the neighborhood—which includes a mid-run beverage stop—to enjoy the festively lit and decorated homes, as well as our camaraderie, holiday cheer, and shared passion for fitness.
After the run, everyone returns to the house to eat, drink and be merry. On our way home, my family stops by another house where we park the car, tune our radio to a designated station, and enjoy an intricate light show set to holiday music. By mid-December, if the wrapping and shopping and baking hasn't already gotten us into a jolly holiday mood, this evening of running, food and festivities with friends is sure to do the trick.
Here's wishing you all a happy holiday season and a peaceful New Year filled with good health and great adventures!
https://digitaledition.carrollcounty.baltimoresun.com/html5/desktop/production/default.aspx?&edid=2a8f2114-b971-43f8-ac1c-7daa4d43866c