When it comes to cycling, I love to feel the sun on my skin and the wind in my hair, and I relish the exhilarating thrill of a fast and furious downhill after a long, arduous climb. But as a fair weather cyclist, even mild winter conditions is enough for me to give outdoor riding the cold shoulder.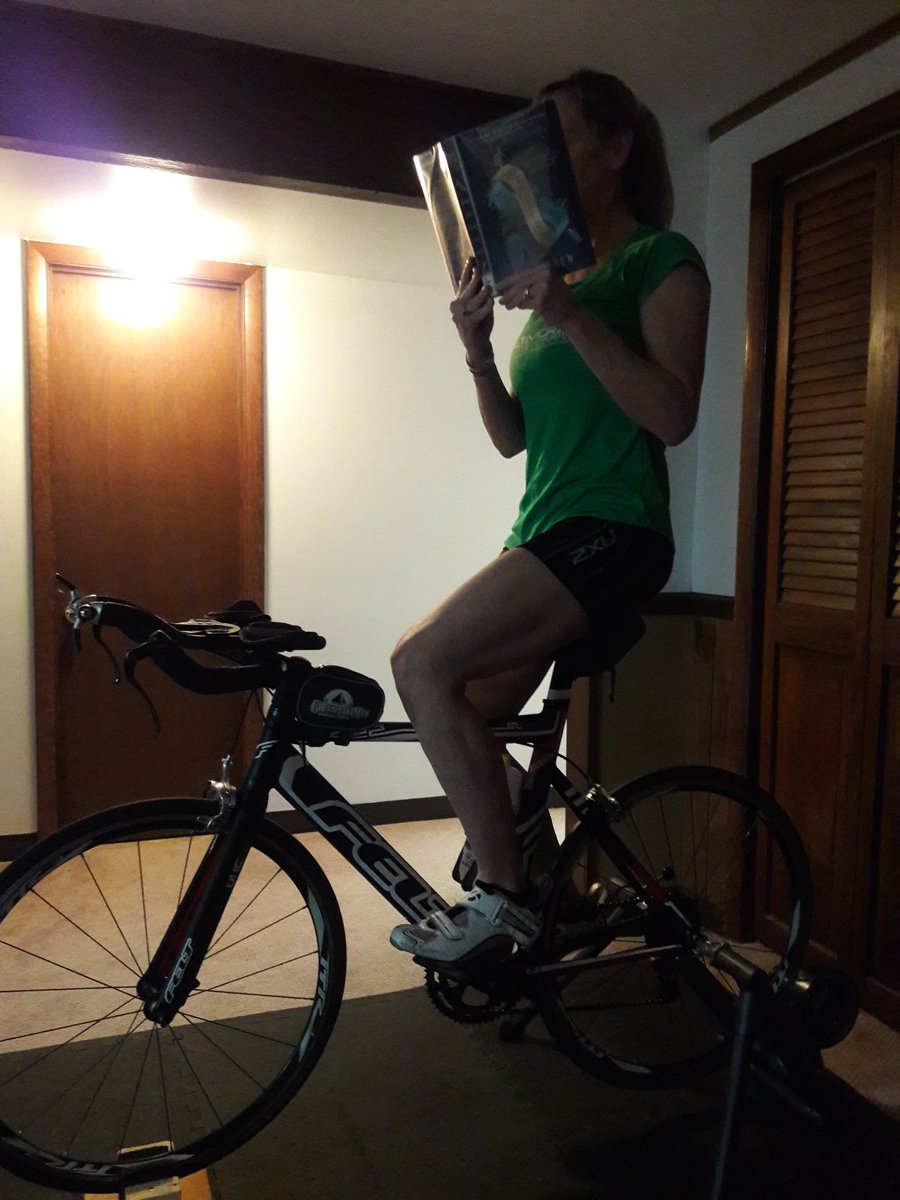 So whenever the weather or other obstacles—such as work or available daylight or childcare—would get in the way of riding outdoors, I'd hop on the bike trainer to get my cycling fix. In fact, I have known several triathletes who've trained almost exclusively on a bike trainer and have gone on to successfully complete their races, including those who were training for an Ironman distance triathlon, which includes a 112-mile bike ride.
While spinning indoors on a stationary bike is undoubtedly a good workout, the biggest benefit of using a bike trainer is that you can use your own bike; the same bike you use for riding outdoors. As healthyliving.azcentral.com notes, this is important because "spending time on your outdoor bike in an indoor setting also conditions you to the seat, which can be very different than the wider, cushier models often featured by stationary upright bikes. Your outdoor bike is fit exactly to your measurements to optimize your riding form and power. You can approximate a good fit on a stationary, upright bike, but it won't be as precise as your own ride."
When using a bike trainer, the back wheel of your bike is attached to a mount while your front wheel rests on a block. "You shift your gears just as you would out on the road to make your pedaling more challenging," the site adds, which allows you to practice efficient shifting techniques and adjust the resistance as needed to practice strength and power intervals. A trainer is also small and easy to transport, which makes it an excellent option if you like to train when you travel or warm up on your bike before races.
An alternative to an indoor bike trainer is to use bike rollers, an option that still allows you to use your own bike but one that requires more balance and concentration.
According to cyclingtips.com.au, using rollers is an excellent way to perfect spinning technique because "once you get sloppy with your spinning, you'll quickly become unstable and you'll be forced to correct it." Rollers will not, however, allow you to perform all-out sprints or power intervals while standing as this can knock you off balance.
With rollers, the faster you pedal, the more stable you are and, for some, the added concentration required to remain balanced makes rollers a less boring option when you are forced to train indoors. Also, as using rollers requires continuous perfect technique, the absence of any downtime makes for very efficient training.
If you're unsure whether a trainer or rollers is the right indoor option for you, cyclingtips.com.au suggests going for a trainer if you want variable resistance workouts that require a lot of power, and rollers if you want to improve your spinning technique and base fitness.
https://digitaledition.carrollcounty.baltimoresun.com/html5/desktop/production/default.aspx?&edid=790157a7-2f14-43dd-9f06-b8a151d18245